I just love the challenges on the SSS Blog because I can play with Vintage Style.....Hmmmmm!
The numbers I have chosen for my card are birth dates, house numbers, birthdays, and anniversary dates.
I have had the Bingo Stamp for years. It's from the Oxford Impressions 'Playful' sheet.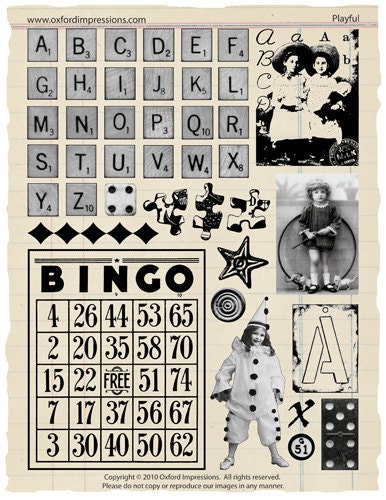 http://www.etsy.com/listing/90711032/playful-rubber-stamp-collection
?
I white embossed the Bingo stamp on tan cardstock.
I then used several Distress inks over the card.
I 'knocked back' the white embossing with a little Stazon mixture.
The doily is part of a very old, very tattered, crocheted tablecloth.
It consists of about 40 of these medallions which can be separated from the cloth.
The image was purchased from Etsy but the shop no longer exists.
I added a few embellishments:- ribbon, flower cabachon, some rustic string, a couple of wee die cuts, an old postage stamp, and a heart paperclip (These seem to have gone out of vogue. I have had this one for eight years.)
This is the card..........................
Thanks for stopping by!